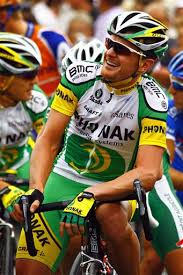 ...has come to this?
I suppose the old adage about political elections ("it's not the voting that matters, it's the counting") sort of applies to sports ("it not the winning, it's the
not
getting caught").
"
Landis Tests Positive for Doping
" Washington Post
and
New York Times
story link via Paul Kedrosky.
UPDATE: Freakonomic's has
this
to say re:
cocktailing the night before a race.
UPDATE: and in further defense of Floyd...