If Chris Parnell and Andy Samberg of Saturday Night Live were using the "Navizon Wireless Positioning System" on their WiFi enabled Windows Mobile PDA's and/or WindowsMobile Smartphone or Symbian OS Cell Phones, they could have easily:
* tracked each other all over NYC, using Navizon's
"Buddy-Tracker" technology
* Geo Tagged the location of "The Magnolia Bakery" with the comment:
-- "
I love those cupcakes like McAdams loves Gosling
" or added any photo, video or sound to the "GeoTag"
* snapped Photos of the cupcakes and added them to their flickr photo stream
* performed Mobile Local Searches to find even BETTER cupcakes!
and get directions and a route map to exactly where they can be found
* searched for Movie Times & Locations AND obtained directions to the closest theatre on the Upper West Side
* obtained those directions and an accurate route map to the theatre
at 68th & Broadway
ABSOLUTELY FREE
!
WITHOUT A CELLULAR CARRIER ROUTE NAVIGATION FEE
showing up on their monthly cell phone bill!
* and performed all of this -- WITH or WITHOUT a GPS device!
and oh yeah,
* Navizon uses GoogleMaps -- "TRUE DAT! DOUBLE TRUUUUUE!"
...absolutely FREE!
(for personal use -- currently in use by over 20,000 people in 20+ countries).
Exceprt from "Chronic (What)-cles of Narnia" rap:
"Yo! Where's the movie playin'?, Upper West Side Duuude!, Well let's hit up Yahoo! Maps to find the dopest route!, I prefer Map-Quest, that's a good one too, GoogleMaps is the BEST, True dat! Double True!"
The moral of the story?
+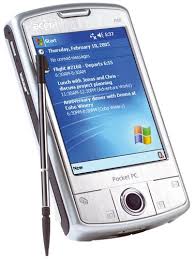 =


Link to Navizon and to a related PC Magazine article from earlier this week.